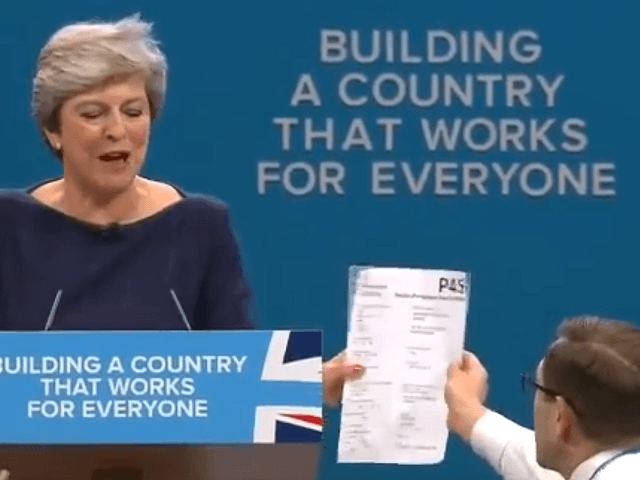 Grant Shapps has admitted being one of the leaders in an attempt to persuade Mrs May to call a leadership election and said up to 30 MPs support the move.
"The writing is on the wall".
The former cabinet minister and chairman of the Conservative party said he had meant to keep his plot to topple the prime minister secret but May's aides leaked his name to The Times, forcing him into the open.
Mr Shapps said the list had been growing and was now up to around 30 names, although none of those are now in the Cabinet, and claimed it is "probably the time to have a leadership election".
Although May's closest ministers in her governing cabinet have pledged their support for her, Shapps claimed some of her cabinet ministers privately agreed with his call.
Shapps defended his decision to challenge May's leadership, saying: "We're not on the right path and the answer - after a frankly disastrous election - to have a new leader is hardly a radical thought".
He is reported to have said that the list was "pretty much my initiative" and that he holds "the list myself and I know a number of people on the list have texted the Chief Whip directly then informed me".
Chris Coleman rejects Madrid's claims: "Bale didn't train with Wales"
And with Chris Coleman's side only just holding on to a play-off position in Group D, Bale's injury could cost Wales a World Cup spot.
According to various media reports, supporters of the plot to oust May believe they could reach the required number early next week when parliament re-opens after the conference season.
Veteran backbencher Michael Fabricant said of Shapps: "I wouldn't buy a used vehicle from one embittered colleague - let alone take advice from him about who should be PM".
While home secretary Amber Rudd insisted the PM "should stay" despite the "presentation fails" in her problem-plagued conference speech.
Interrupting Theresa May's keynote speech to Tory members in Manchester, Lee Nelson - real name Simon Brodkin - approached the podium to hand the Prime Minister the fake document before being led away. And as the Prime Minister also said this week, we are at a turning point for the nation.
Following the speech, May tweeted a picture of several throat lozenges and throat sprays around a copy of her speech.
The speech was supposed to help her assert her authority and help provide new energy and direction, but racked by a failing voice and a cough, she ploughed through the live speech in a way that made for a performance seen as cringe-worthy.