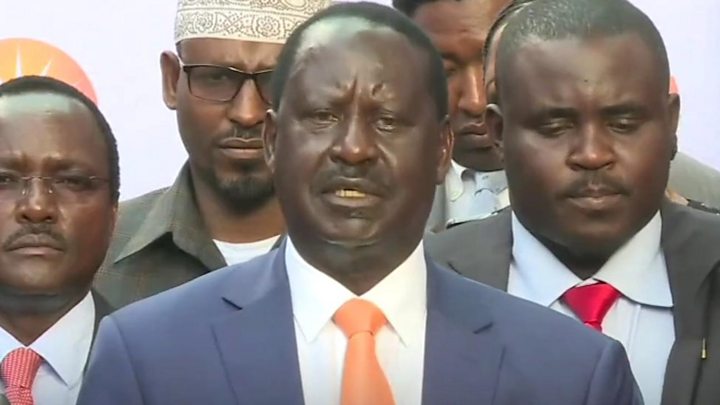 Not when in parts of country, the training of presiding officers is being rushed for fear of attacks from protestors.
We need the commission to be courageous and speak out, that this election as planned can not meet the basic expectations of a CREDIBLE election. The commission in its current state can surely not guarantee a credible election on 26 October 2017.
Meanwhile, Kiambu Town MP Jude Njomo has filed an application seeking to compel the electoral commission to hold the fresh presidential election as ordered by the Supreme Court.
The head of Kenya's election commission says that despite "full technical preparedness" for this month's fresh presidential vote, it is "difficult to guarantee free, fair and credible elections".
OR gets another one-year extension on Real ID Act
The North Dakota DOT is in the process of implementing Real ID and expects those credentials to be start being issued next summer. Department of Homeland Security had approved a request from the state to extend the REAL ID deadline until October 10, 2018.
A top Kenyan election commissioner has quit and fled the country a week before a re-run of the presidential vote, citing political intimidation and saying the election would be a "mockery" of democracy.
With only six days to the repeat election, the Jubilee Party has moved to the Supreme Court seeking orders to cite NASA Presidential candidate Raila Odinga for contempt of court over his declaration that there will be no election on October 26, 2017. "The commission is under siege", she said. Akombe told the BBC from NY that she had received anonymous threats and feared for her life.
Staff had been receiving last-minute instructions to change technology and electronic transmission of results, intimidated by political stakeholders and fearing for their lives, according to Akombe.
Roselyne Akombe spoke Wednesday from NY but it was not clear if she had fled there.