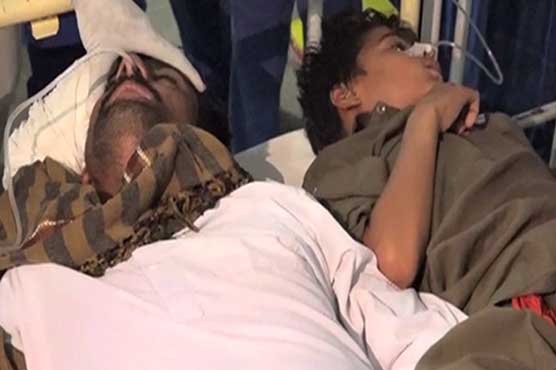 A Pakistani wife "accidentally" killed 17 members of her in-laws after they drank a concoction containing poisoned milk. Local media in central Muzaffargarh share that the bride had tried to flee her marital home - unsuccessfully - and return to her parents.
Two months ago, the woman identified as Aasia allegedly poisoned a glass milk, to kill her husband Amjad but fortunately he denied to drink. According to UPI, the alleged lover is a cousin whom Bibi had hoped to marry.
He said Bibi was married against her will in September in a village near the town of Ali Pur, 100 kilometers (60 miles) south of Multan, a city in the eastern Punjab province.
While 13 people have died, 14 more family members have been hospitalised.
3 children die in horrific horse-drawn buggy crash
Their 8-year-old son, 3 and a half year-old son and 2-year-old son are all in stable condition at Helen DeVos Children's Hospital. The six others occupants of the buggy were transported to area hospitals where they were listed in critical condition.
Police have not only arrested Aasia Bibi, but they have also accused her lover and her aunt as playing a role in the plot.
A Pakistani bride is making worldwide headlines after being charged with the poisoning of her husband and his family. Following this, Amjad's mother poured the poisoned milk in a container used for the entire family and later used the milk to make lassi (buttermilk). Fifteen people in total have now died, the latest victim a seven-year-old girl, Geo TV reports.
Originally it was claimed a lizard had fallen into the lassi, causing it to be poisoned.
Asiya confessed to the poisoning, the Tribune said.