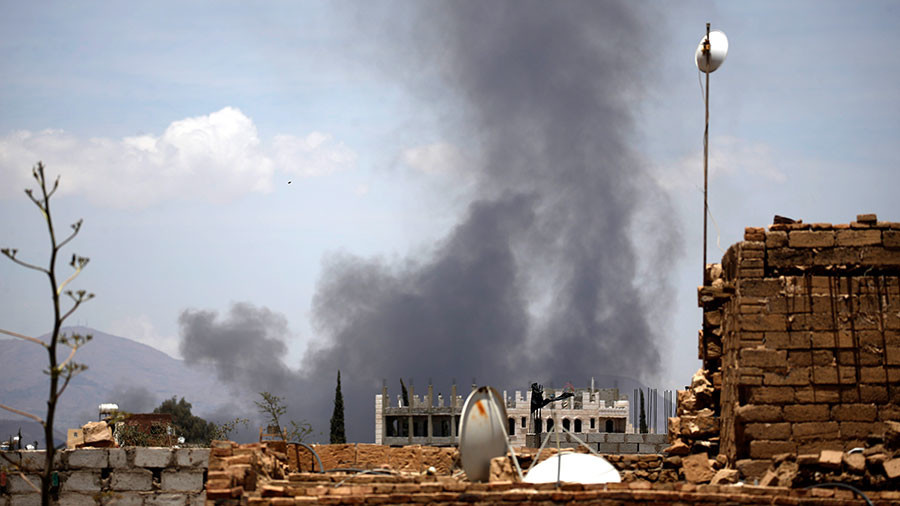 Air strikes by a Saudi-led military coalition killed at least 20 people attending a wedding in a village in northwestern Yemen late on Sunday, residents and medical sources said.
Khaled al-Nadhri, the top health official in the northern province of Hajja, told The Associated Press on Monday that most of the dead were women and children who were gathered in one of the tents set up for the wedding party in the district of Bani Qayis.
Graphic video of the airstrike's aftermath released by Houthi-run media showed a young boy clinging to his father's corpse and crying as medics tried to pull him away.
The child refused to leave the body's side despite pleas from first responders.
The Saudi-led coalition which has been fighting Yemen's Houthi rebels said it was investigating the incident.
Senate Leader Schumer Calls for Federal Decriminalization of Marijuana
April 20, the date of Schumer's announcement , is informally celebrated as a holiday by marijuana users known as "4/20". Schumer had previously been hesitant to support legalizing marijuana at the federal level.
"We take this report very seriously and it will be fully investigated as all reports of this nature are", a spokesman for the Saudi-led coalition told Reuters.
Saleh al-Samad was probably the most senior Houthi official to be killed by the coalition because it intervened in Yemen's civil struggle in 2015 to try to push again the Houthis after they drove the internationally-recognised authorities into exile in Riyadh.
The coalition has been at war with the rebels since 2015.
"Attacks on residential areas and civilian targets and blocking the Yemeni people's access to global relief agencies and institutions are violations of humanitarian principles and rules". Air strikes have hit weddings, busy markets, hospitals, and schools. In October 2016, 140 mourners were killed during an air strike on a house in Sanaa.