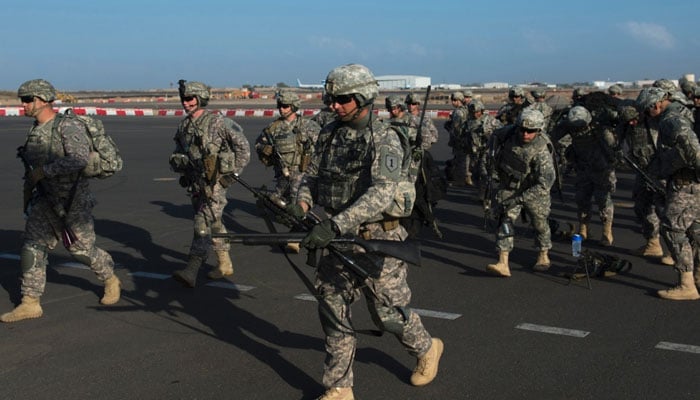 On Monday, the USA military said it killed 49 members of al-Shabaab in three separate airstrike over a period of 12 days.
But U.S. military leaders later acknowledged that the Navy SEALs were operating alongside the Somali military when they launched the raid.
A local service member also died, defense officials said.
The troops had been on a mission to clear al Shabaab from contested areas as well as villages the militants controlled, "and establish a permanent combat outpost" to expand the reach of the Somali state, according to the us statement.
The Islamic militant group, al-Shabab, claimed responsibility for the attack friday that killed one US service member and wounded four others.
The mission's objectives were to "clear Shabaab from contested areas, liberate villages from Shabaab control and establish a permanent combat outpost created to increase the span of federal government of Somalia security and governance", Africa Command said.
The terrorist group al-Shabaab, the local al-Qaeda affiliate, has claimed responsibility for the attack. "Our thoughts and prayers are with the families and friends of the service members".
Trump disrupts gender equality meeting at G-7 summit by arriving late
US President Donald Trump on Saturday described an upcoming meeting with North Korean leader Kim Jong Un in Singapore as a "mission of peace".
President Donald Trump shared his condolences in a Twitter message Friday evening. A U.S. Africa Command statement said the four were in the care of the U.S. Embassy medical team in neighboring Kenya.
The group used to control most parts of the country, but since 2010, its fighters have been removed from most major towns and cities. Names of the soldiers were not immediately released, while next of kin were notified.
The U.S. has about 1,000 special operations personnel in Africa.
The extent to which USA troops are assisting behind the scenes or fighting shoulder-to-shoulder with local troops has become a point of contention, not only in Somalia but also in other parts of the world where us forces are helping fight extremist groups by backing proxy forces.
The last killing of a United States service member in Somalia was in May 2017 during an operation about 40 miles west of Mogadishu.
Marine Corps Gen. Thomas D. Waldhauser, who heads U.S. Africa Command, said at a Pentagon press conference that he had taken steps to better ensure the safety of U.S. service members in future operations.