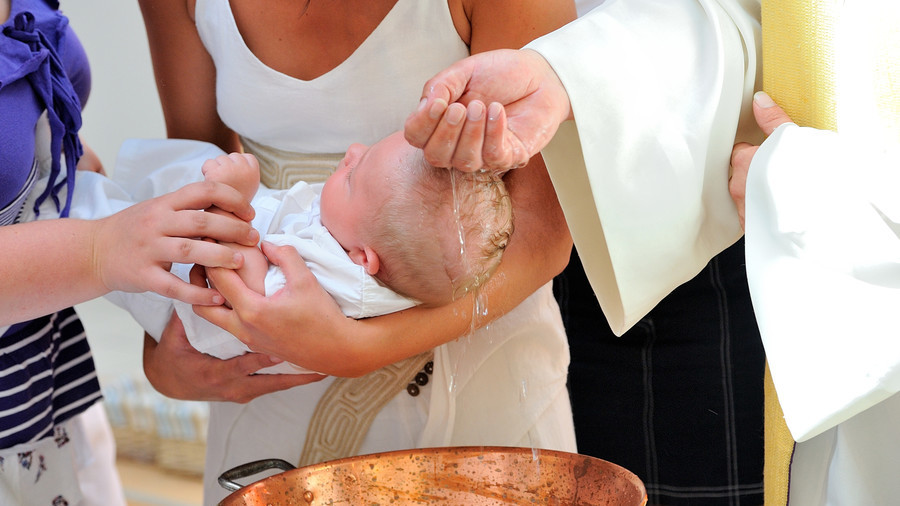 A video of a Catholic priest slapping a crying baby in the face during a baptism has surfaced online. After he fails to calm the child down, the priest ends up slapping the child, uttering the words "Calm down" in front of the toddler's surprised and shocked parents.
According to one Reddit user, the priest can be heard saying in French, as the child cried: "It's a tantrum, this is called a tantrum".
It was learnt that the clergyman was obviously irritated at the loud noise by the child during the baptism, and raised his voice over the baby's crying, apparently speaking directly to the child.
However, not quite enjoying the ceremony, the baby suddenly began crying out loudly.
Stunned witnesses say "he's afraid" and tell the priest to let go.
Time Magazine Lays Child Migrant Crisis At President Trump's Feet
Customs and Border Protection also confirmed to the Daily Beast that the mother and daughter were not separated. But many questions remain and the fate of the 2,300 children already separated from their parents is unclear.
The 40-second video has sparked outrage across social media with one user saying: "I probably would have slapped the dude myself".
It's not yet clear exactly where and when the incident captured in the video took place.
The parents or god-parents of the child look to be in disbelief, unsure of what they had witnessed as the priest begins to pull the child close to him once again.
"I'm going to put water on the forehead, and after I'll embrace the young fellow".
A few moments pass before a man, visibly upset, then tries to pry the baby from the pastor's grip but the video cuts out and we're unable to see what happens next. As a priest you are suppose to insure safety and peace but yet you slap my child!